Such an honor to attend an early stea ceremony hosted by the leading expert researcher of Japanese ceramics and porcelains, eighty-eight years old Dr. Seizo Hayashiya. The combination of 400 years old raku ceramic tea bowl, a modern Mexican TARA silver kettle and other beautiful utensils, followed by
the delicate plate of Japanese cuisine
created an uonce in a life time Ichi-go-Ichi-e moment.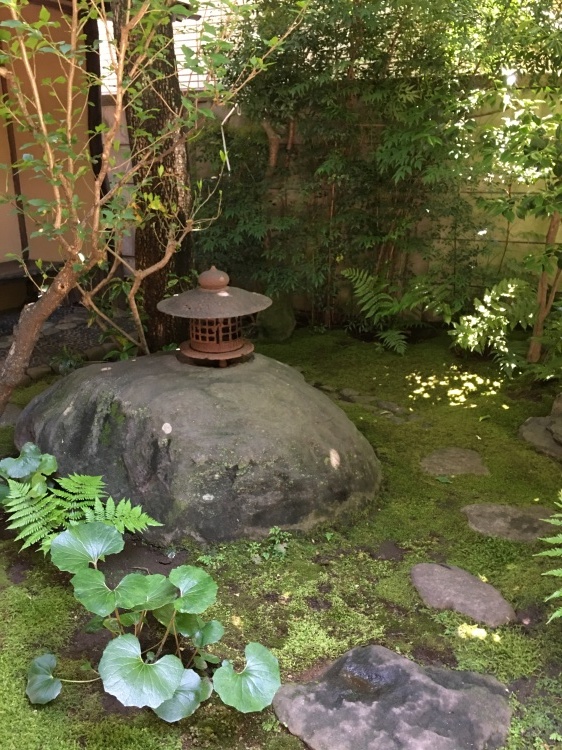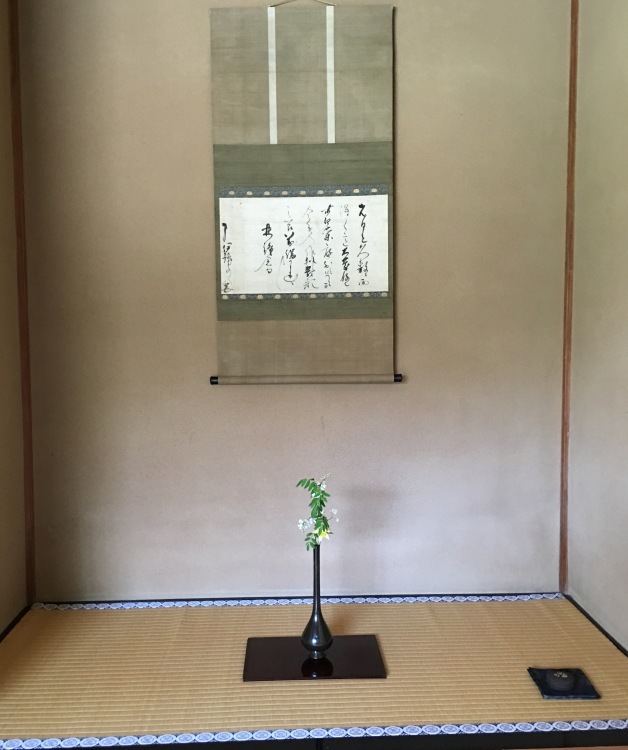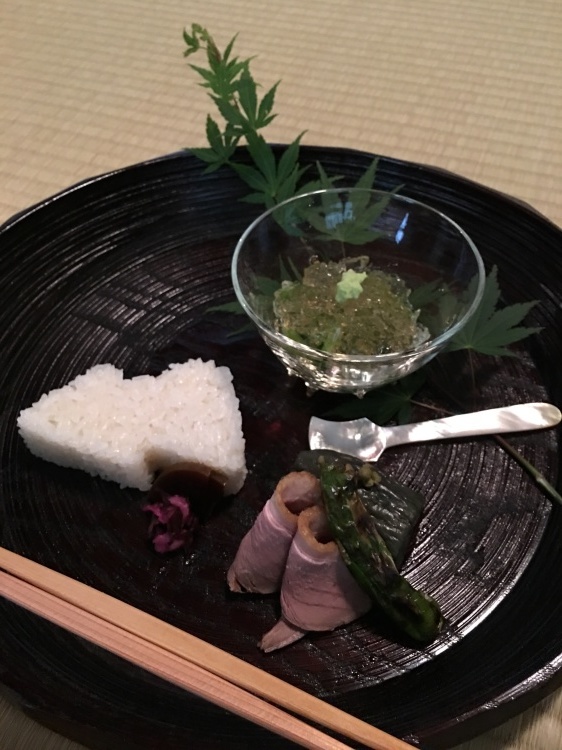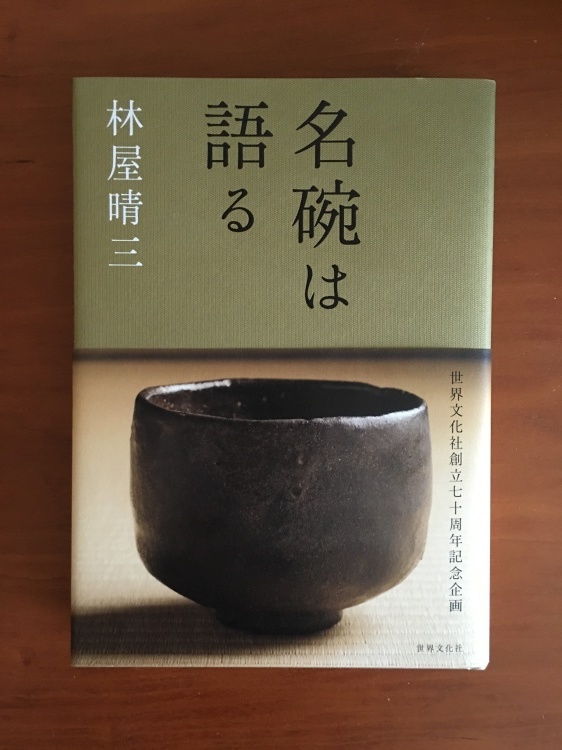 I attended the Tea Ceremony at Ise Jingu Shrine, the holy symbol of Japanese Shintoism, where people's prayer for the prosperity of the nation and the peace of the world exist. Shinto is Japanese religious faith for over 2000 years, where myriad Kami (god/gods) who live in the harmonious cooperation are worshiped.
http://www.isejingu.or.jp/foreign/index.html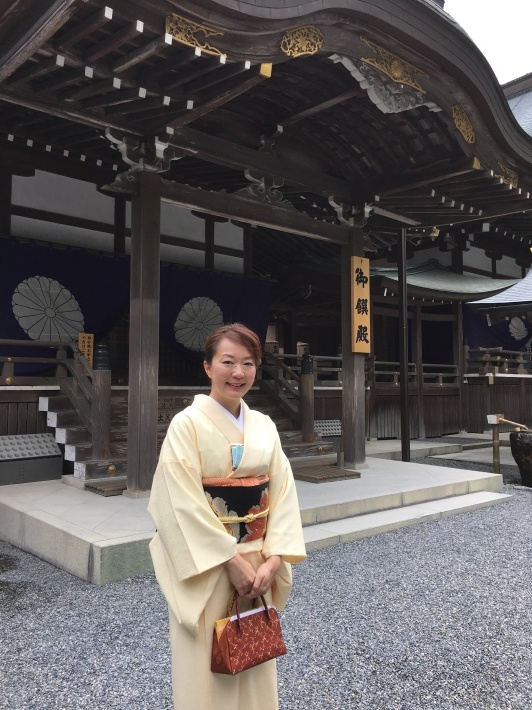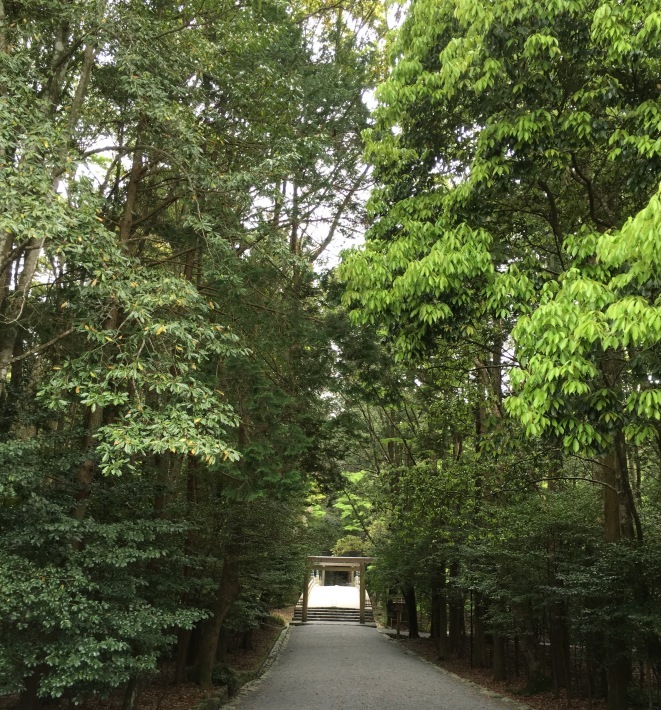 We held a series of tea ceremony gatherings and mini-lessons at the ISSH Family Festival.
We welcomed many international guests, including those who never experienced chanoyu before.
The students of the tea ceremony club served sweets and tea in a very good manner, even it was their first experience. Great job!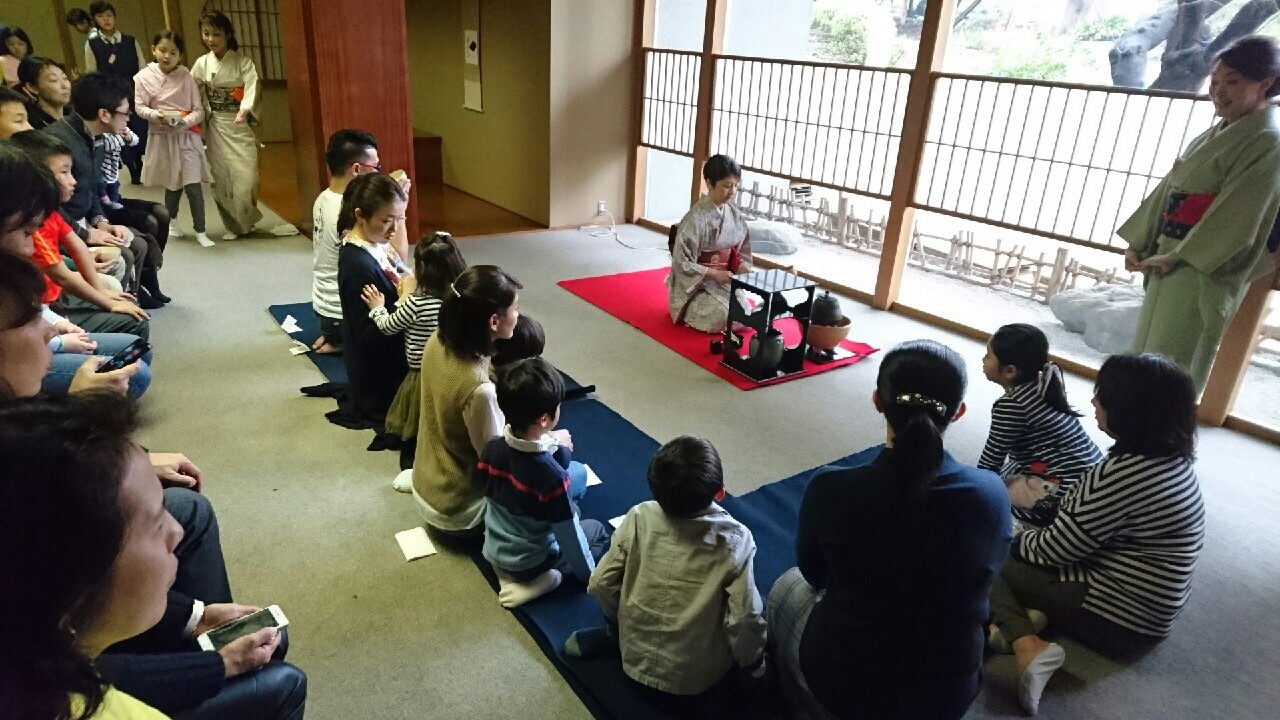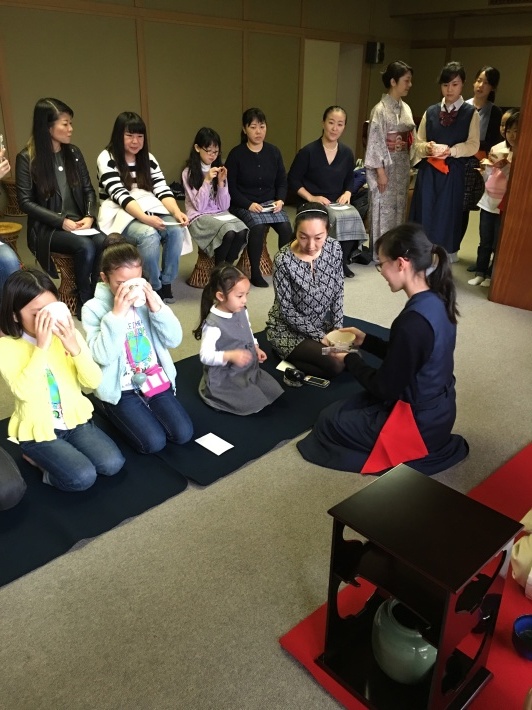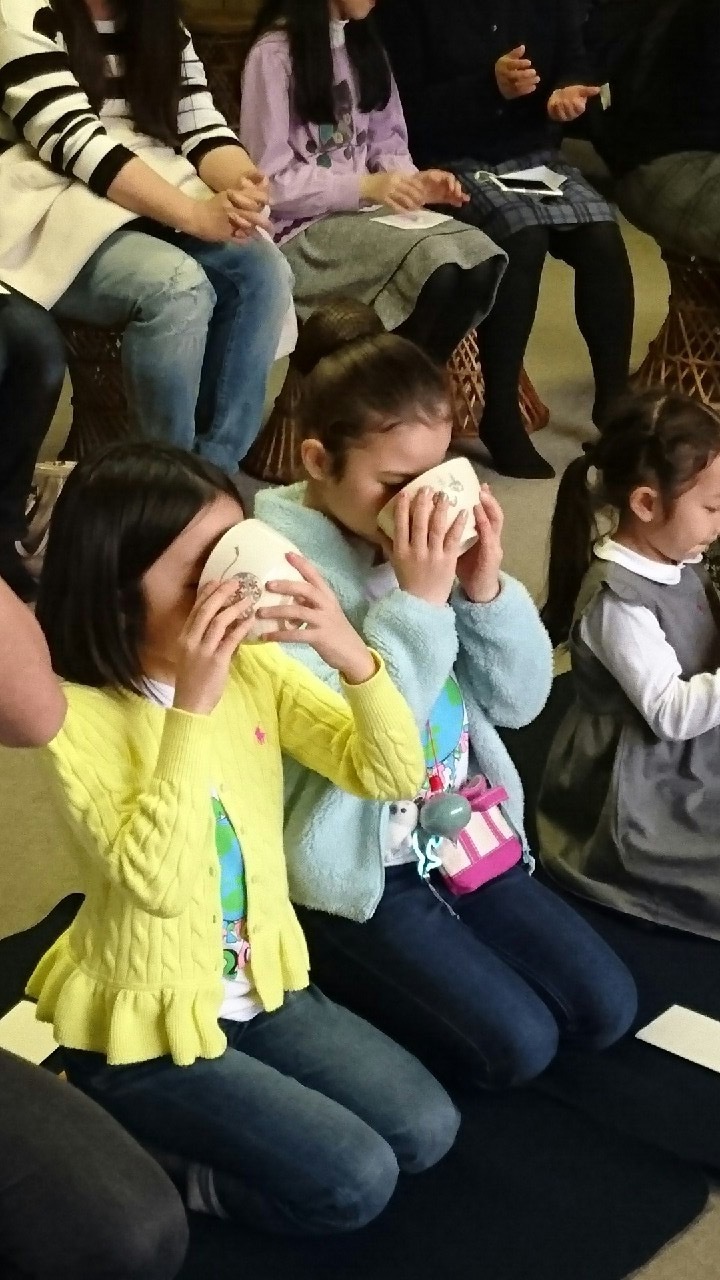 We deeply thank for the encounter and the guests' warm interests towards our traditional culture.
Please contact issh.tea@gmail.com for the details of the monthly lesson.
Machiko Hoshina - Tea Master, Instructor of Chanoyu - the Japanese Tea Ceremony, Urasenke style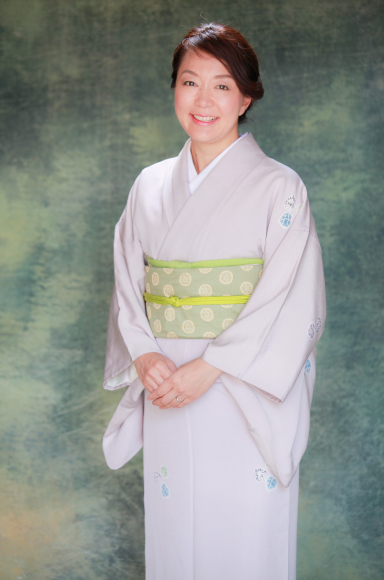 Tea master, Urasenke style. Bilingual instructor of the Japanese Tea Ceremony (Japanese / English). An navigator to the world of Tea, traditional and contemporary.
【 Biography 】
Born in Tokyo, Japan, in the family line of Daimyo - Japanese feudal lord, with over 400 years history. My grandmother was from the Tokugawa Shogun family. I spent my childhood in the U.S. and high school days in Australia. Graduated Keio University. Assistant curator of The Tokugawa Art Museum, Nagoya-city. Direct tea gatherings at Embassies and international schools for non-Japanese guests to Tokyo. Direct bilingual Tea lessons at home and schools for all ages. A mother of three children, living in Tokyo, Japan.
Besides my continuous practice of chanoyu, I am happy to be an navigator introducing the Way of Tea, and to bring in the essences of Tea spirit into your everyday life. Here are some unique collaborative classes and demonstrations I hold;
・Writing monthly articles for Naomi, Urasenke tea magazine.
・Yoga and Tea Ceremony Retreat CHAREN
・Handcraft Tea-box Class; making a portable crtonnage tea-box for Tea Ceremony. A Tea lesson follows.
・Tea-Box Demonstrations at ISETAN Shinjuku.
Please contact for further informations: info@charen-jp.net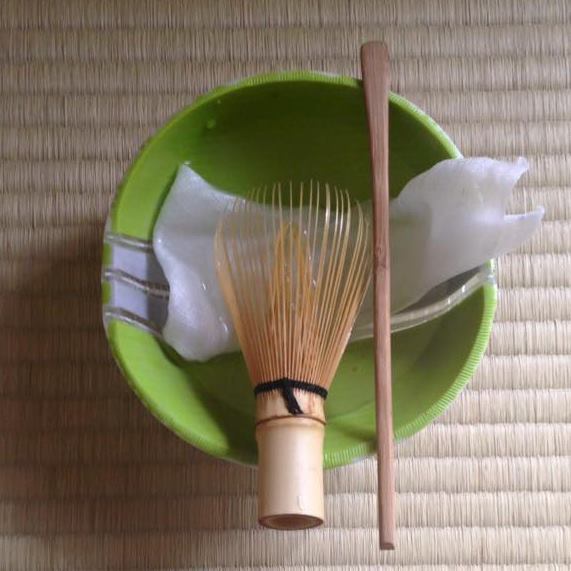 Tea ceremony class at ISSH will start!
A tea ceremony class will start next month at International School of the Sacred Heart, Tokyo. I will demonstrate tea procedures, lecture about the way of tea and lessons will follow.I hope you enjoy the hospitality and esthetics of Japanese culture through the class.
At the lessons, you will practice tea procedures and make a bowl of matcha green tea for yourself. After several lessons, you will be able to host your family and friends in authentic Japanese style, the way of tea.
Every ISSH students over G1 are welcome, including parents who wish to join us.
Please contact me directly for further informations. issh.tea@gamil.com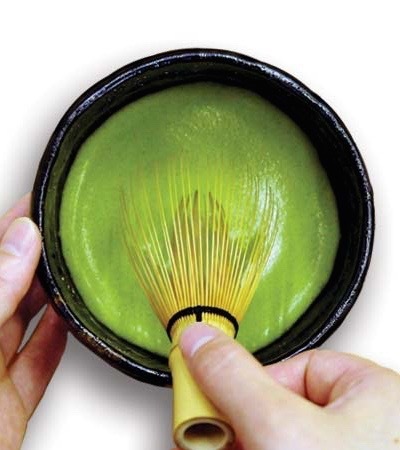 ISETAN Shinjuku Tea Box Demonstrations
Tea box is a picnic style matcha tea set,
which has been loved by Japanese over centuries .
I was very glad to see many guests
enjoying my lessons of make a frothy bowl of matcha,
and the introduction of casual tea-style to enjoy a bowl
as an alternative drink to coffee or black tea.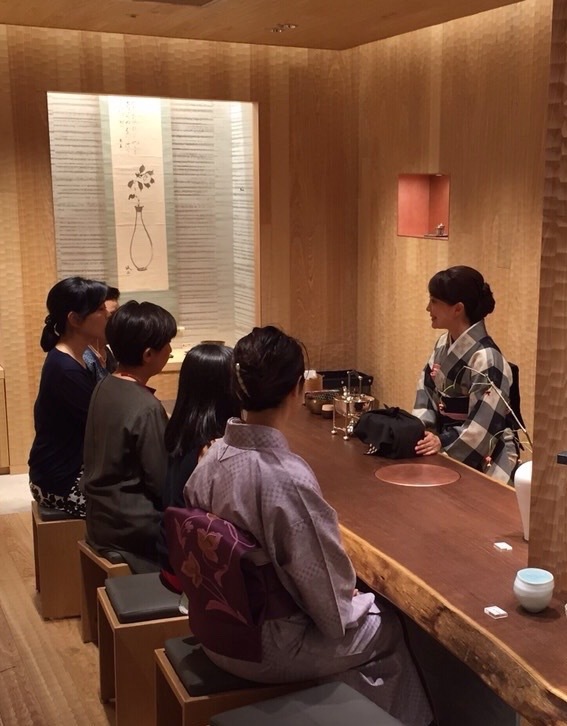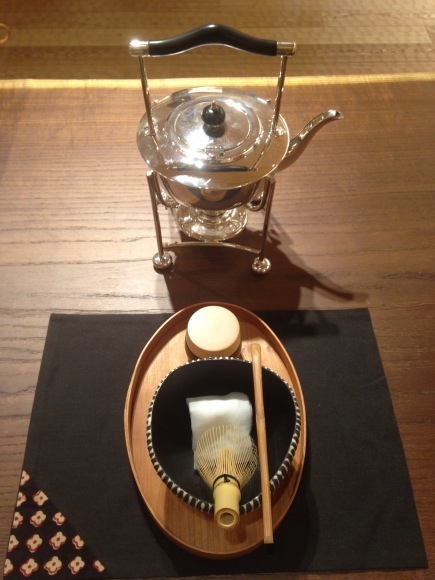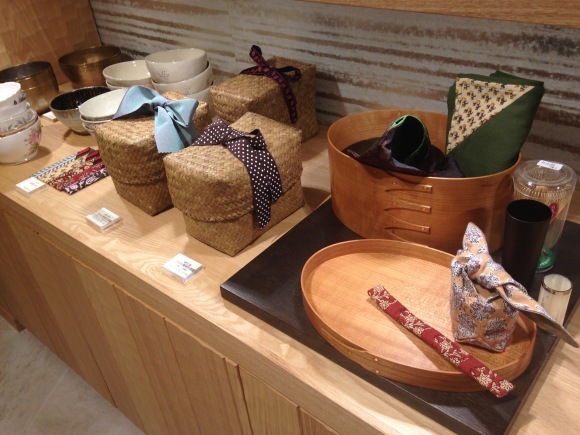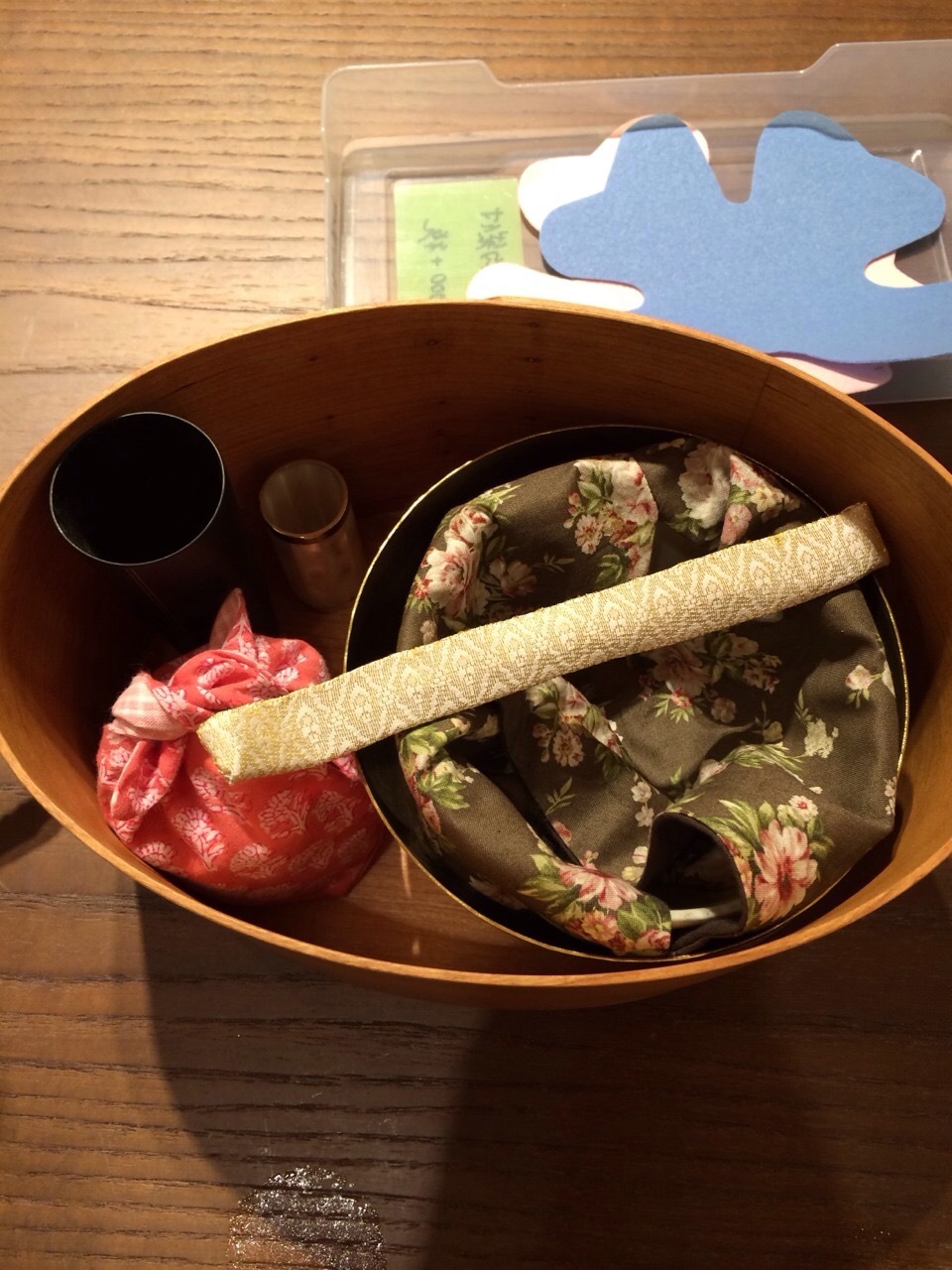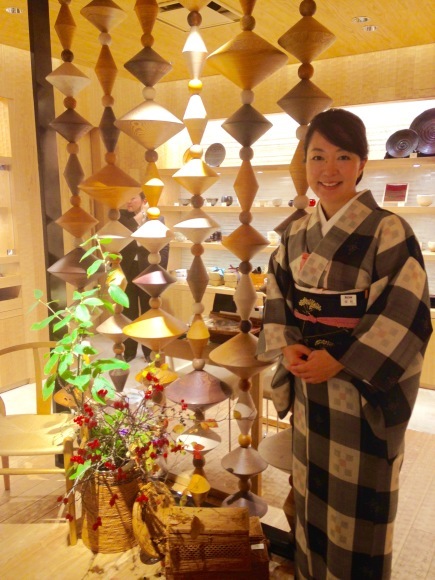 You can purchase these modern tea boxes at ISETAN
Enjoy matcha!
Zen style flower arrangement
in tearoom is called "
chabana", exclusively arranged in an alcove for the guests.
This particular arrangement symbolically suggest the life cycle of aged and newborn.
Colored leaves are symbolizing years and ages,
where the bud of camelia
is a symbol of
newborn vital energy.
Purification is one of the important aspects to understand the spiritual world of Japan .
There are several ways to purify atmosphere and one's mind. Purification is done b
efore we enter sacred places like shrines or tearooms.
When we enter tearooms, firstly we use pure water in a stone basin called "tsukubai" and rinse our hands and mouth.
This act not only clears our body but also purifies our mind symbolicaly.
The four vivid seasons have great impact on Japanese culture and mentality. Each seasonal festival has been celebrated for hundreds of years among people, and typically notable in tea ceremony.
From old calendar, today Sep.9 is the "double-yang" day. People used to celebrate autumn chrysanthemum festival for wishing one's happiness and longevity. To drink petal-floating "sake", or to purify body with cottons, which absorbed overnight dew and aroma of chrysanthemum flowers, were the customs, but they are unfortunately no longer popular among us today.
Other seasonal festivals, such as New Year, girls day, boys day and star festival, are still very popular among Japanese people, and we cherish each celebration with traditional way. Too pity to leave chrysanthemum festival behind... why not having "sake" tonight?
I'll be at ISETAN Shinjuku on September
21st and 26th to demonstrate tea ceremony
by using
the tea-box
shown on photo and some other fabulous utensils made by the artisans who represent traditional Japanese craftsmanship in contemporary style.
Hope to see anyone who's interested in entertaining guests,
and of course yourself, too, with matcha
in "true" but "casual" Japanese style.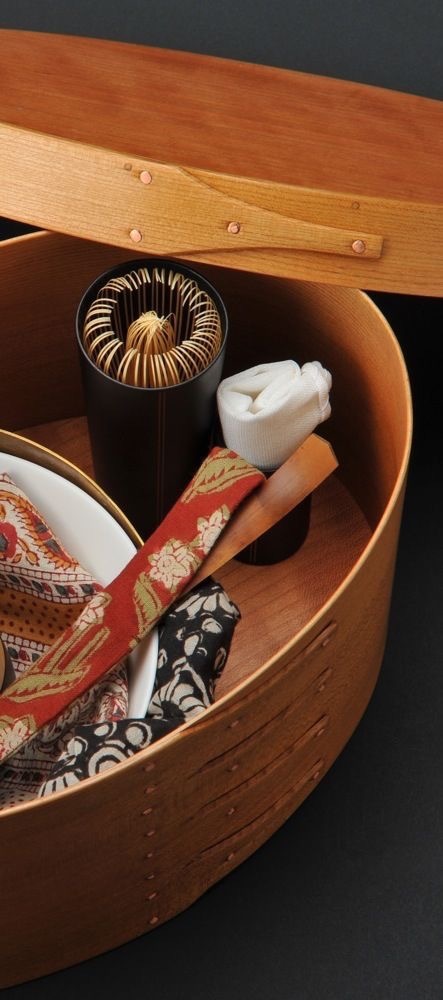 ◆Matcha Tea-box Demonstration
September 21 13:00〜 / 15:00〜
September 26 13:00〜 / 15:00〜

・3000yen per person
・5guests for each demonstraion 
Contact:
嘉門工藝
info@kamon.info 03-3421-6887